How To Plan And Decorate Your Bathroom: Top Tips
If you're designing from scratch, including layout and installation, make sure there is comfortable flow within the room. For example, when the bathroom door is open, make sure that the first thing you see is relaxing and aesthetically pleasing. For example, a dividing wall, a beautiful bath or walk-in shower – just not the toilet! If you are lucky enough to have a nice view from the bathroom window, then position your bath so that you can enjoy it while relaxing. These are all things to consider when thinking about the floor plan, and don't even think about colours or styles until you know where, what and how things will be!
When designing the layout, always keep in mind the importance of storage. My absolute pet hate is a cluttered surface, especially in the bathroom. Install some stylish shelving alongside cabinets to create a mix of exposed and concealed storage. This way, all the unsightlies can be tucked away, and you can display beautiful bottles, soaps and even bathroom-friendly greenery like aloe vera or Chinese evergreen. The Scandinavians are proud of their storage-design credentials, and rightly so. Brands like String provide great bathroom shelving, featuring slimline design silhouettes which are timeless. These work brilliantly in bathrooms, but can be used all over the home too.Haha
Colour
When designing a home for a client, I consider the bathrooms absolute gems of design potential. They can be patches of unexpected colour and vibrancy, tucked away behind a stairwell or an inconspicuous en suite door. Go bold with a colourful tile or paint throughout. You could even carry the tone up onto the ceiling for maximum impact. There are many bespoke options for painted sanitary-ware too, such as free-standing baths or traditional cisterns.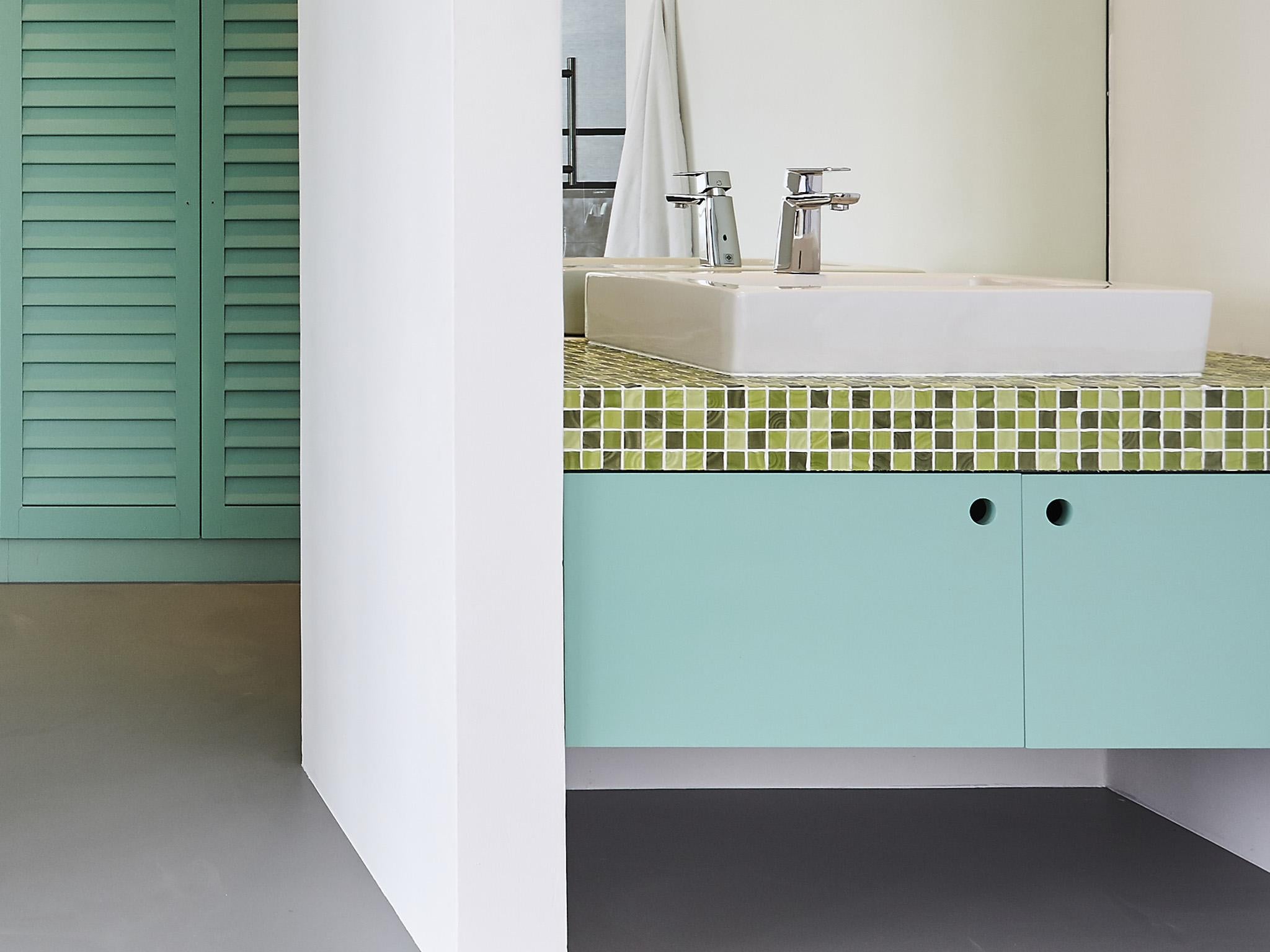 Colour-matching is a huge trend for 2018, so try to match the tone of the paint or tile you decide to use with the bath or other bathroom furniture. White or neutral tones always give a sophisticated aesthetic, including a simple white scheme. For more depth, use a mix of deeper or more vibrant colours from one tonal spectrum. For example, if you're using pink, use a mix of corals and ballet-slipper blushes. This will create a more rounded look, while exact colour-matching will give a really cool two dimensional look, not dissimilar to Pop Art-themed schemes.
Designing in small bathrooms
We are always taught to try and maximise space in our homes. No matter the size of the room, the dogma is magnolia. This "space saving" is a myth, and a waste of great decorating potential, especially in spaces that are small at the best of times. Alongside master bathrooms, little guest bathrooms can be miniature, glinting pockets of design heaven, rather than the forgotten spaces they are in most homes.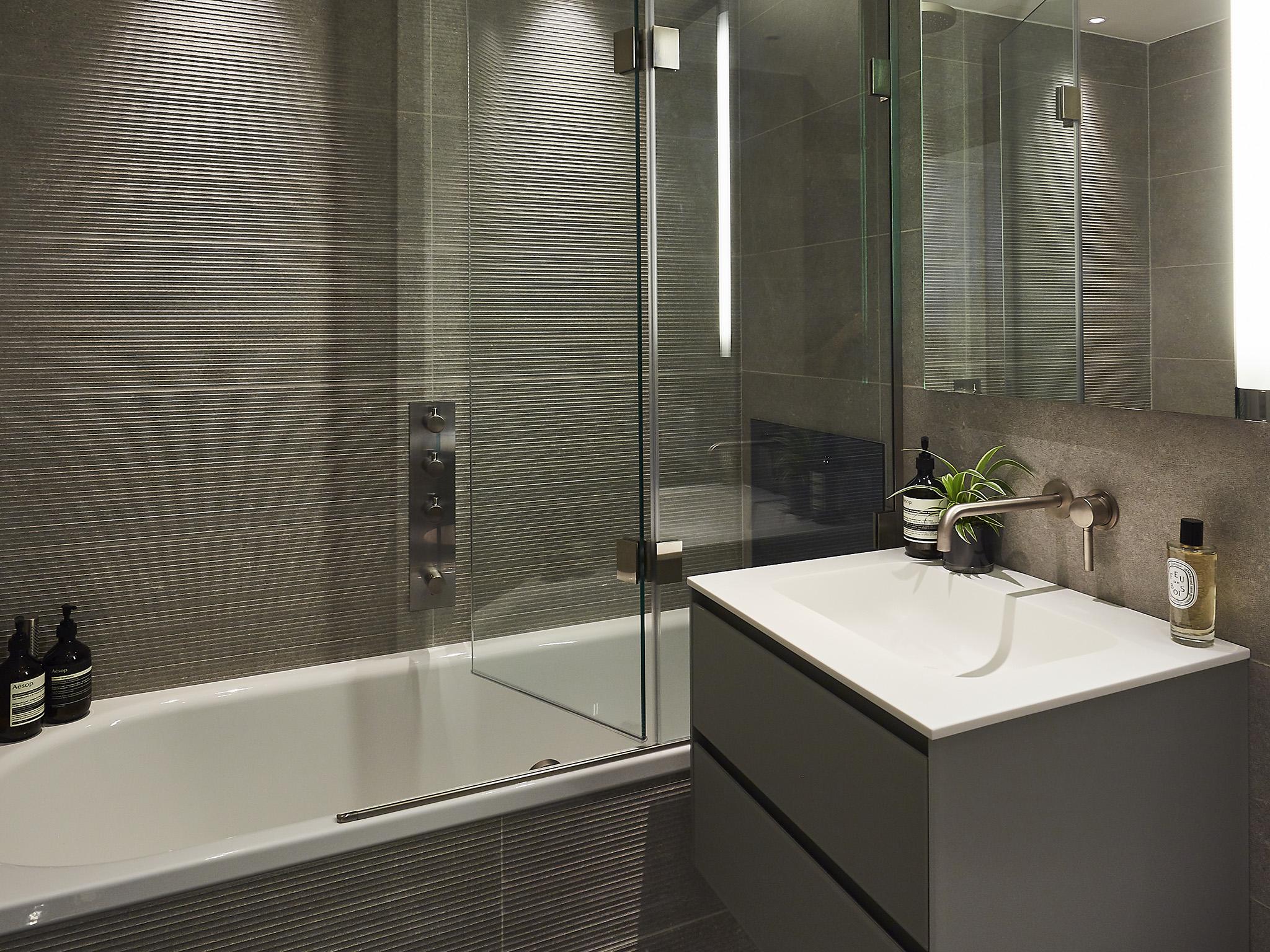 Go bold with wallpaper and wall coverings. Use pattern, colour and scale to give a real intrigue to your space. I love Arte's Flamingo wallcovering. It's a vinyl covering that provides a tapestry-like feel for richness and depth. Another great alternative is the Holly Frean x Andrew Martin Emporer Frost wallpaper. When you cover the walls in something as pattern-heavy as this, the space feels immediately more special. When you place aesthetic importance on a largely forgotten room such as a cloakroom or small bathroom, you give it a new lease of life – a breath of fresh air for your home.
For me, the bottom line is not to overlook the design potential that your bathroom can provide. No matter the size or shape of your bathroom, give it the same attention that you would give a bedroom, living room or kitchen. Then you might finally get round to having that lovely, long bath you promised yourself months ago…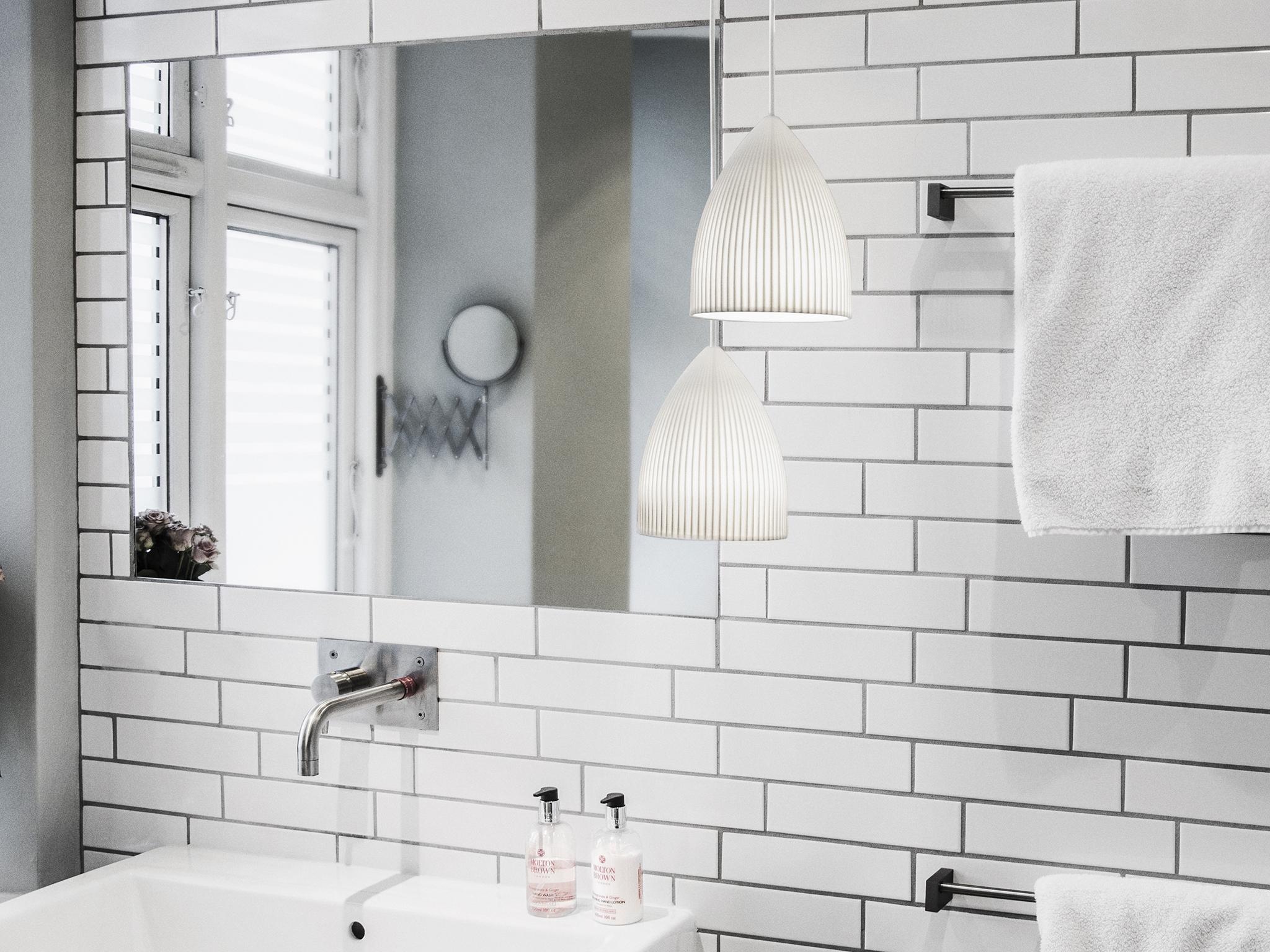 Top tips at a glance:
Think about the layout of your bathroom before you start making any stylistic decisions. Figure out placement and the flow of the room first!
Use a mix of concealed and open storage so you can tuck away the unsightlies, and display the beautiful bottles and items you use every day
Colour-match your bathroom tiles with painted bathtubs or bathroom furniture
Don't be afraid to use a bold, statement pattern, even in a small room. A well-designed space beats a space that overcompensates for its size!
Don't underestimate the design potential of your bathroom, and as always, have fun with it